ProGrade Digital is committed to managing the environmental impact of our products
ProGrade Digital is committed to operating our business in a manner that is socially and environmentally responsible. When we started our business, we focused on selling online and direct to consumers. This allowed us to minimize packaging size and weight and to provide our customers with a frustration-free, more environmentally friendly package, than any other memory card supplier.
Since then, we have gone a step further by taking out 98% of plastic in our packaging by removing the non-recyclable jewel case that is standard in most memory card packages. We explored many options to replace the jewel case and eventually decided to use a material made of sugar cane fibers and wood pulp, which is 100% biodegradable in landfills.
Our new packaging now consists of a 98% reduction in plastic waste.
100% Biodegradable Packaging
Sugar cane and wood pulp fibers replace plastic jewel cases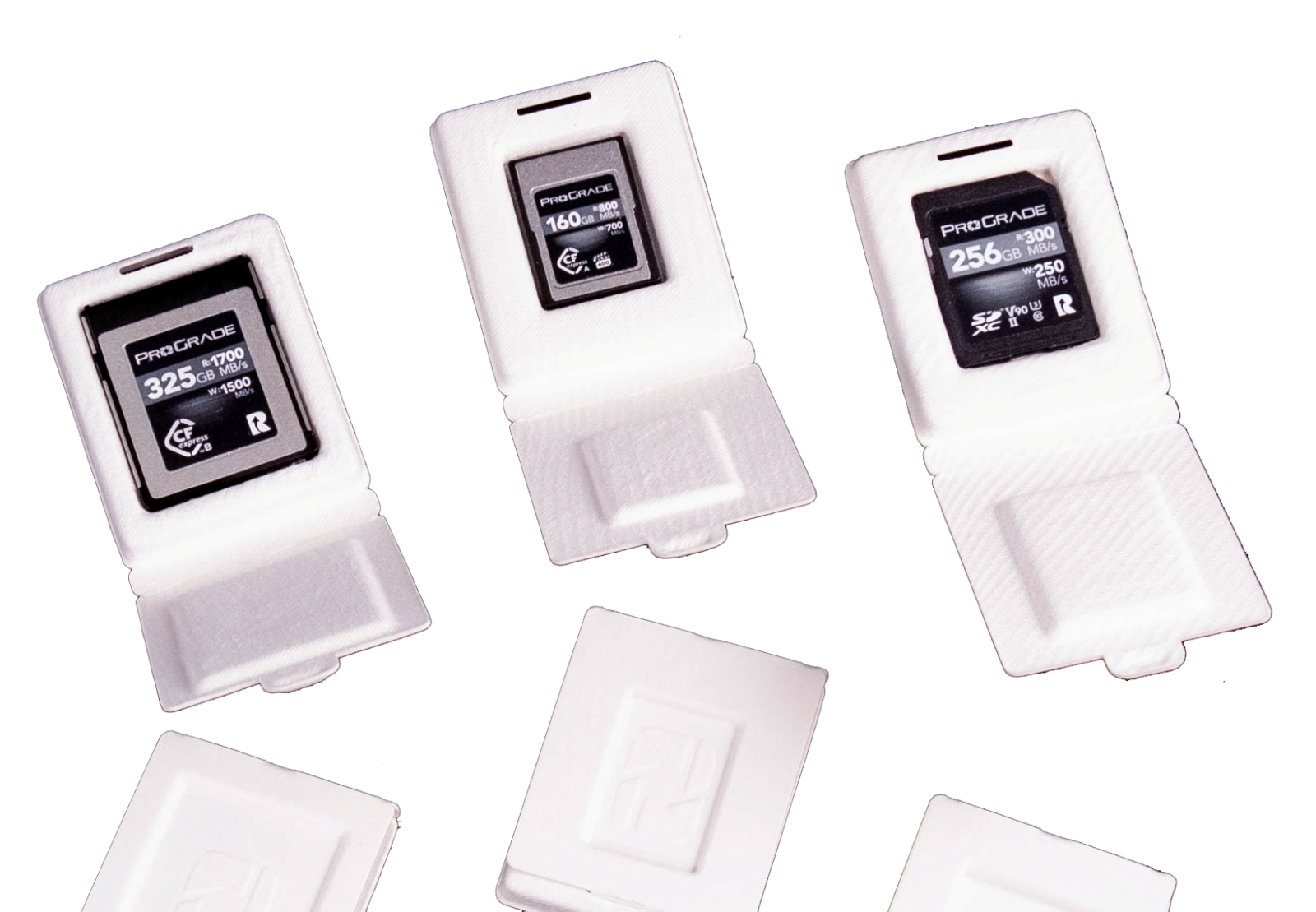 5Gyres.org – Science to Solutions
Empowering action against the global health crisis of plastic pollution